EXTERNAL BOTTLE WASHER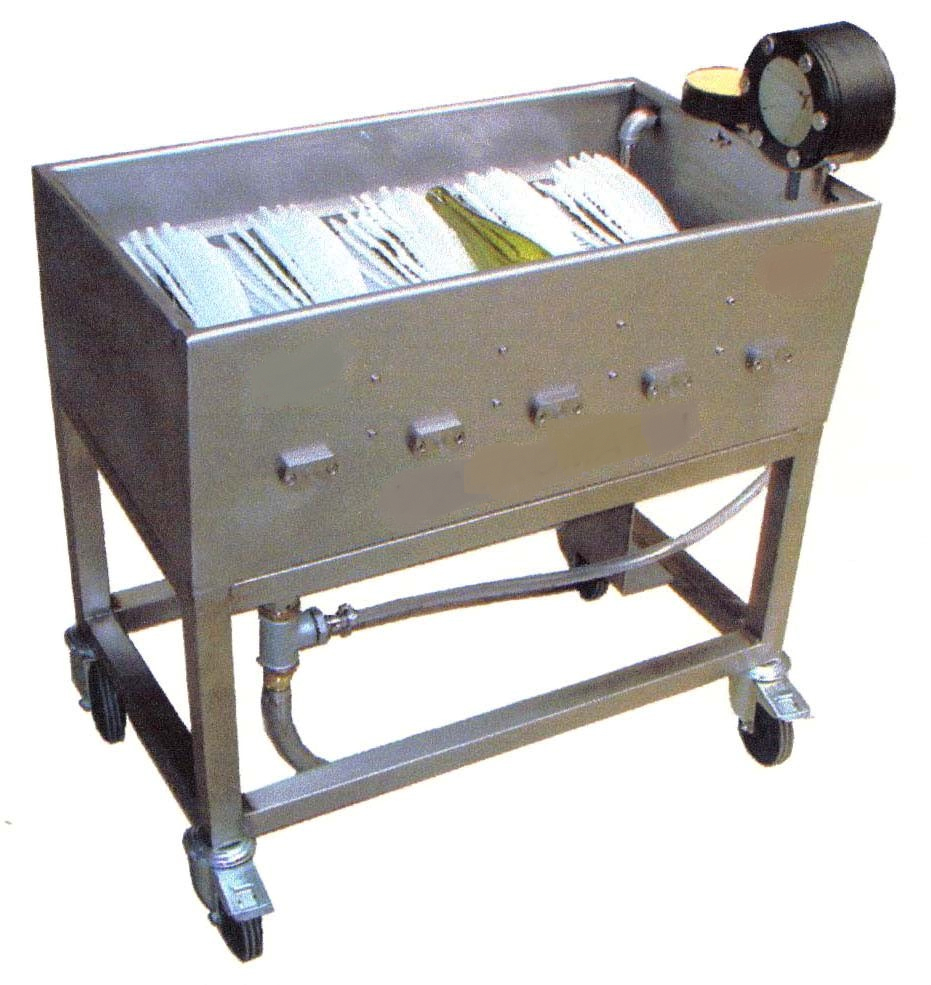 For the external washing of champagne and wine bottles.
Maintenance-free.
Execution in stainless steel.
This machine offers an optimum possibility for the semi-automatic washing of filled bottles.
The design of the machine guarantees an economic working process and at the same time an extremely high functional reliability.
The quality of the material and the perfect processing are a guarantee for a maintenance-free operation for many years.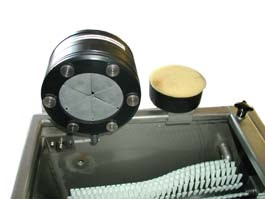 drying of wine bottles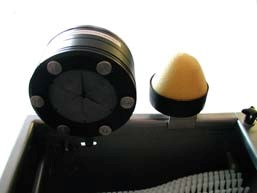 drying of champagne bottles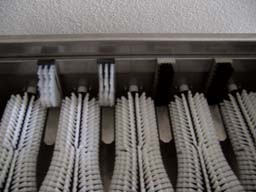 left side: brushes for the bottom of champagne bottles
right side: brushes for the bottom of wine bottles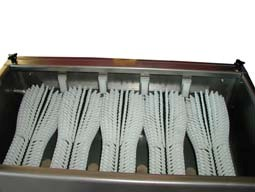 brushes for cleaning the top of the cork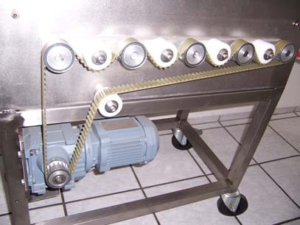 drive with toothed belt