SEMI-AUTOMATIC "T" CAPPER 500-700 BpH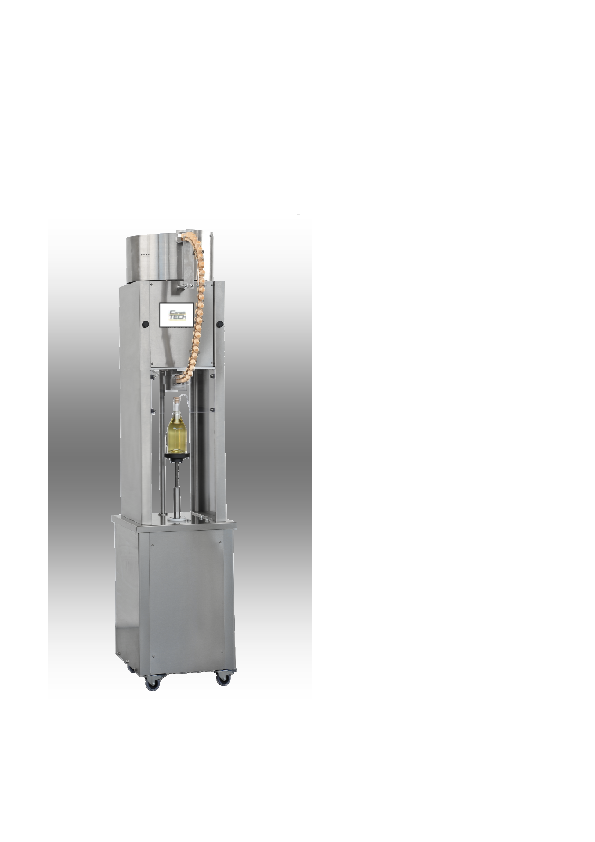 Offer: 9338-17
General Technical Information:
MAXIMUM production speed: 500-700 BPH depending on the operator
Height of the worktable: 900 cm approximately
DESCRIPTIONS OF THE CAPPER MACHINE:
The semiautomatic capper machine, has been designed to serve the packaging of glass bottles
with capsules to pressure from the shape of a "T-cork".
The clamping unit is formed by two fundamental parts. The first body is the head that is specially
constructed, according to the shape of the bottle neck finish, it is constructed entirely of stainless
steel.
The second part is constructed according to the specifications of the cap to be treated and is
constructed of plastic material, suitable to sliding. It maintains centered on the bottle cap to be
inserted.
A channel of descent offers a minimum lung capsules so you can work more cycles.
The capsule is arming cycle by simultaneously pressing the 2 buttons to CE standards.
The bottle placed on the support plate during a cycle, is channeled in the head by inserting the
closure cap.
In the automatic bottle returns to the start position, so as to remove the same with the cap and
reposition a new one.
Maximum bottles diameter 120 mm
maximum bottles height 340 mm