SEMIAUTOMATIC LABELLING MACHINE for Round and Square Bottles 600 BpH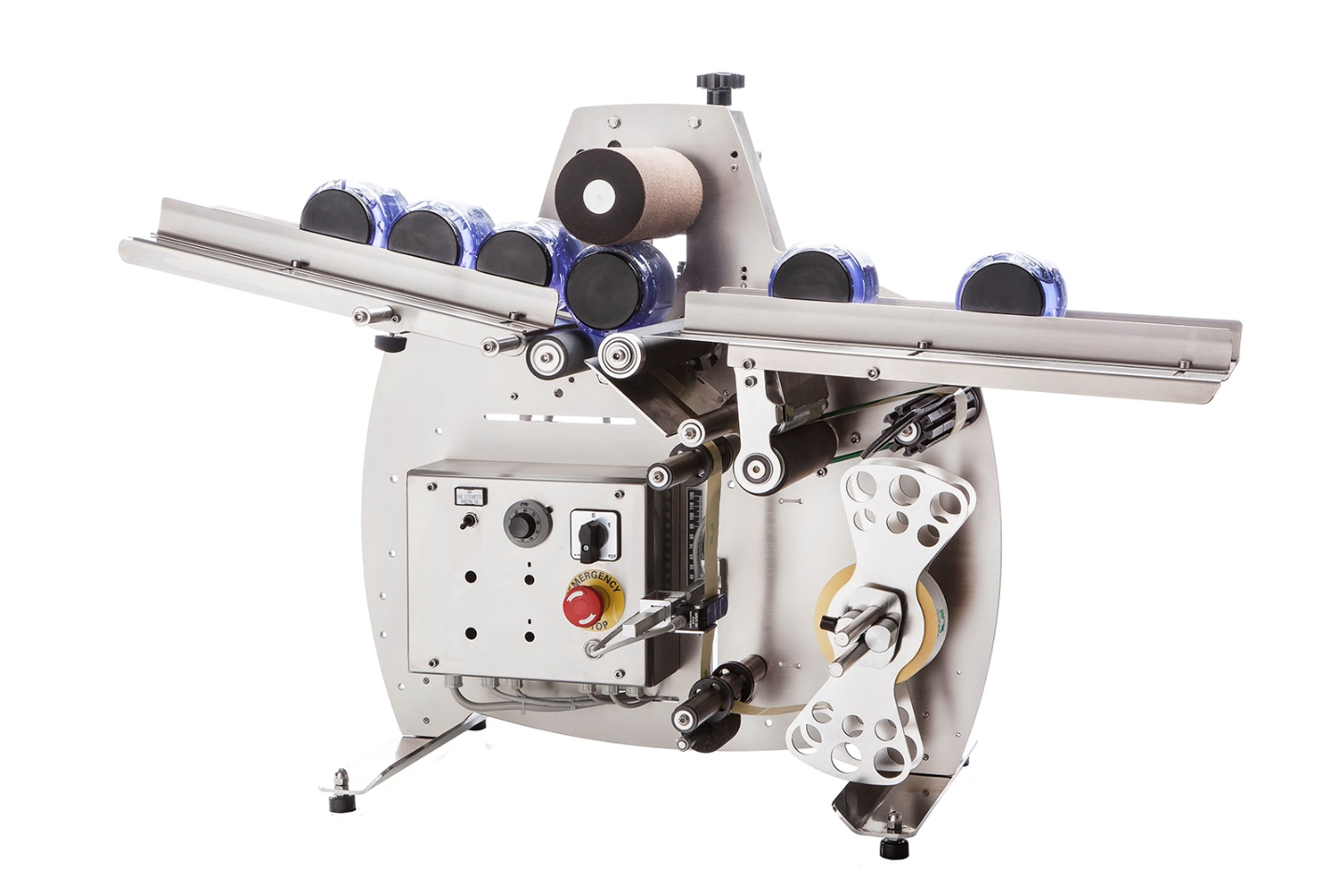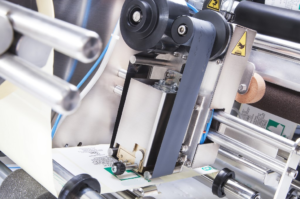 Video
Semiautomatic single reel bench top labelling machine for round bottles, conic, (max overall conicity 2,5°) Application of front and back label on round bottles from the same reel on a single cycle. Also recommended for containers having a low mechanical resistance to pressure (i.e. plastic as PET, PE, PVC and so on). Datalogic fork photocell with a 50 mm slot and teach in button. Leuze ultrasonic fork sensor available for transparent labels. 170 mm paper passage (standard).
The machine features an automatic bottle infeed-discharge system
Productivity: about 600 bph (round bottles – front and back).
Container type: cylindrical, conic (max 2,5°)
Min/max dimensions: cylindrical – 55 mm to 120 mm
Hourly output: 600 bph
Work cycle type: digital card
No. stations: 1 standard; front and back label on same reel
Paper passage: 170 mm
Motor: asynchronous motors
Automatic bottle in-feed system
Automatic bottle ejection system
Pneumatic supply: NO, with printer only; consumption 20 l/min
Electrical power supply: 240 V, 50/60 Hz
Absorption: 0.5 KW
Packing: Pallet
Weight: 30 kg
MAIN OPTIONALS
LEUZE ULTRASONIC FORK SENSOR FOR TRANSPARENT LABELS
HOT FOIL PRINTER
INK PRINTER
KIT FOR SQUARE BOTTLES LABELLING