METAL DETECTOR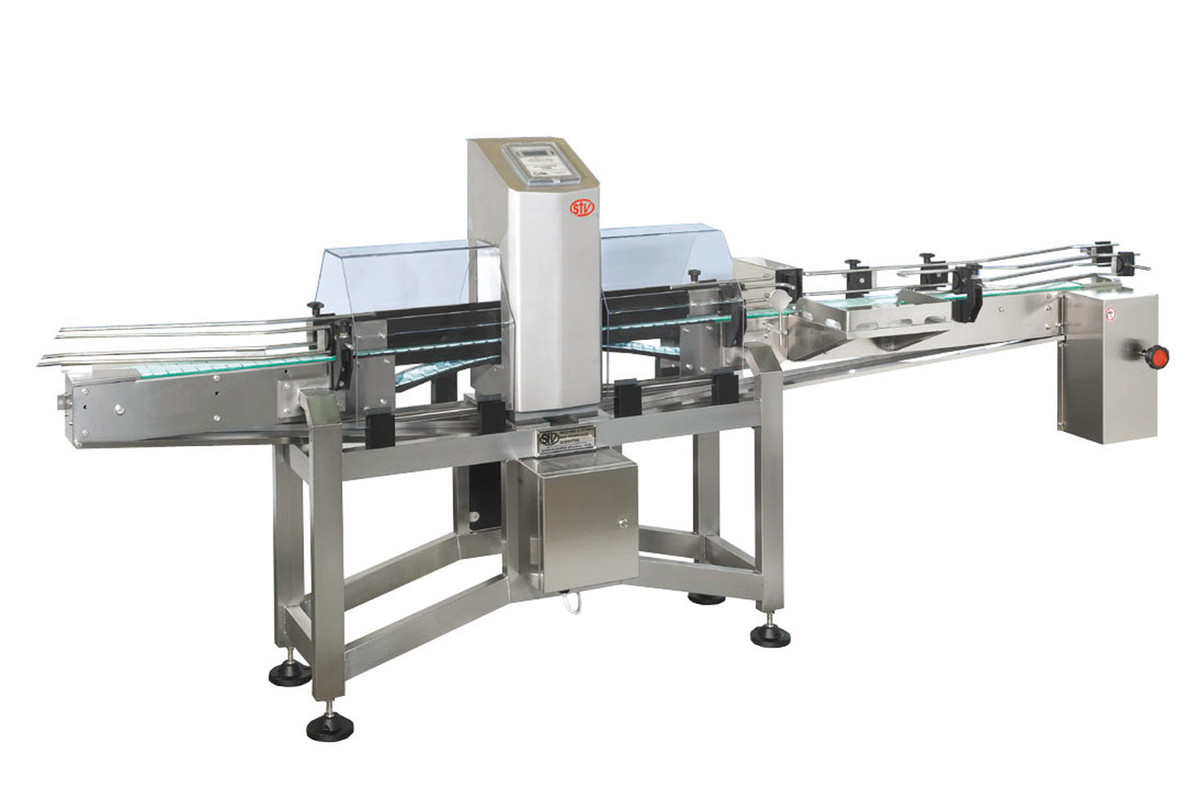 Functioning
Equipment suitable to detect the possible presence of metal contaminants inside filled jars before closure.
In the event that a not suitable container passes through the electronic central unit the conveyor stops and the operator is advised by an audible alarm.
The operator, after removing the container, starts the conveyor again.
Manufacturing features
Tunnel shaped electronic central unit for the passing through of the containers to be detected
Frontal control panel with a membrane keyboard for the setting of the work parameters and LCD for their display
Conveyor belt with structure in shaped stainless steel sheet of 2,5 mm thickness and other parts in a material suitable for their correct functioning in the area where the detector is mounted
Table-top chain in polypropylene with support rollers in the way back
Containment guides mounted on supports adjustable according to the different sizes of the containers
Head driven by variable speed motor
Idle head
Ejection device
On demand the machine can be equipped with automatic ejection device and collection table for rejected jars.
technical data
Installed power: kW 0,25
Length: 3.500 mm